Tel: 0303 123 9999
helpline@rnib.org.uk
About Us
Introduction Visual Impairment Fact Sheets
---
Overview
National Talking Newspapers and Magazines (NTNM) was set up in 1974, initially as a membership organisation serving the needs of the rapidly-growing network of local talking newspapers throughout Great Britain. It subsequently expanded its scope of operation in 1983 when it inaugurated the National Talking Newspaper and Magazine service, a role which eventually came to dominate proceedings to such an extent that it became obvious that a complete restructure was necessary. Accordingly, on March 31, 2005, NTNM transferred its local Talking Newspaper responsibilities to a new organisation, the Talking News Federation (TNF), thereby enabling it to concentrate exclusively on its primary purpose of serving as national newsagent for blind and partially sighted people and others for whom print is not an accessible medium.
Most sighted people would be quick to complain were their newspapers, magazines, periodicals and other sources of information, so important for ordinary day-to-day living, suddenly withdrawn. There is no reason, therefore, why those without sight should have to make do without reading material available to others. NTNM aims to ensure that they have access to that material - in another format.

NTNM provides national newspapers and magazines in a variety of accessible formats. Audio tape remains the most popular, with about 30,000 cassettes being dispatched each week to visually-impaired listeners. However, more and more people are opting for the more easily navigable audio CD while still others are signing on for the electronic service service ( e-mail, internet download, and MP3 Download) which not only allows access to complete publications (audio tapes and CDs have a restricted capacity which only allows for edited highlights from each publication), but greatly increases the speed of delivery. Indeed, a number of blind people are now able to receive and browse their daily papers quicker than sighted readers!
The range of newspapers and magazines produced in alternative format by NTNM is considerable and amounts to over 230 titles. These include all the daily and weekend papers and a large percentage of the most popular magazines and periodicals, such as Readers Digest, Spectator, Hello, Private Eye and BBC Music Magazine to more specialist publications such as Classic Bus and Steam Railway.
NTNM is a registered charity based in the East Sussex market town of Heathfield. Whilst a relatively small workforce is employed to supervise production, administration and the electronic service, all the reading, which amounts to thousands of hours each year, is undertaken entirely by volunteers
Soundtalking
SoundTalking was set up over twenty years ago as the commercial arm of National Talking Newspapers and Magazines (NTNM).
SoundTalking are specialists in transcribing the written word into alternative formats for those who have difficulty reading printed material using techniques to really engage the end user. Alternative formats can include audio, Braille and large print. Translation services are also available to help get your message across to non English speaking members of our community.
SoundTalking are proud to have a customer base that includes many household named companies in the UK, Government departments and local authorities.
They also provide free publications from leading brands such as M&S, Waitrose, Argos and Sainsbury's. To learn more, or to request your free publications, click here to visit the Soundtalking website.
When an organisation or company use the services of SoundTalking they are helping to support our charity as all profits from SoundTalking are covenanted to National Talking Newspapers and Magazines (NTNM). to continue and expand the invaluable audio service they provide for the visually impaired.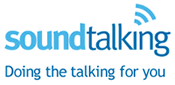 To find out more, please visit Soundtalking's dedicated website.
If you need any further information about NTNM, please contact us.
---
© Royal National Institute of Blind People - Registered Charity 226227